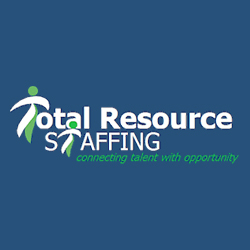 Construction Sales Account Manager
Sorry, this job has expired.
Indianapolis, IN
A dynamic, growing and fast-paced organization is now hiring a Construction Sales Account Manager.

To be successful you must be able to work in a fast-paced environment, managing multiple priorities often times under tight deadlines. This typically requires working a 40+ hour work week to accomplish performance objectives.

Compensation will be competitive. Your targeted base salary will start at $35,000-$45,000, with additional monthly commission based on your success. Targeted overall on target annual earnings is $65,000-$75,000.

• Four-year degree preferred.
• Must be willing to work an occasional weekend or more as needs arise.
• Documented success achieving and exceeding objectives in the sales field.
• Highly motivated and able to work independently.
• Demonstrated success in sales, recruiting or staffing.
• Creative problem solver.
• Strong business acumen.

• Develop and manage a geographic territory of prospects.
• Create unique sales and marketing campaigns and be accountable for time.
• Pitch prospects our value via telephone, email, and occasionally in person.
• Research and build prospect lists for your assigned geography.
• Enter accurate information on all prospects into our database.
• Develop and implement new business sourcing strategies, including the use of social networking sites, LinkedIn, cold-calling, and other marketing related communication tools.
• Complete weekly outbound calls to build prospect database.
• Communicate effectively with other Sales Team Members and other employees to manage client expectations on upcoming projects.
• Negotiate contracts and close new business.
• Be aware of and comply with all corporate policies.
• Learn internal database software for proper record keeping on all customers.
• Travel to customer and project sites and other locations as required.

• Excellent written, telephone verbal communication skills with an emphasis on relationship building, persuasion, and influence.
• Excellent PC and software skills.

We are an Equal Opportunity Employer.
8873